The equipment I use most for boudoir photography:
Canon 5dmk3 and 85 1.2L, 50 1.4, 35 1.4L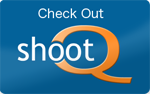 4

Comments
Thank you so much! You were both amazing to work with. You made me feel so comfortable. It was so much fun!

Miss C



Check out this video to see what our boudoir photoshoots are really like!