The equipment I use most for boudoir photography:
Canon 5dmk3 and 85 1.2L, 50 1.4, 35 1.4L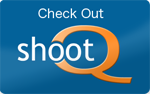 4

Comments
It was fun and the photos turned out great! I would definitely recommend it to anyone thinking of doing a boudoir shoot! The whole experience was very liberating and also a great confidence booster!

Miss R



Check out this video to see what our boudoir photoshoots are really like!