The equipment I use most for boudoir photography:
Canon 5dmk3 and 85 1.2L, 50 1.4, 35 1.4L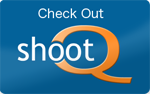 4

Comments
I really appreciated all the direction and coaching, it really helped. Kelly is seriously amazing too! Most people are always nervous getting their hair and make up done but when I looked in the mirror, I felt pretty amazing, so that really helped set the mood for the shoot.

Miss A



Check out this video to see what our boudoir photoshoots are really like!